IMPROVEMENTS: SMARTYCAM HD VS SMARTYCAM HD VER. 2.1
Improved video quality with the CMOS sensor
The CMOS significantly improves image quality: no more 'noise' anymore: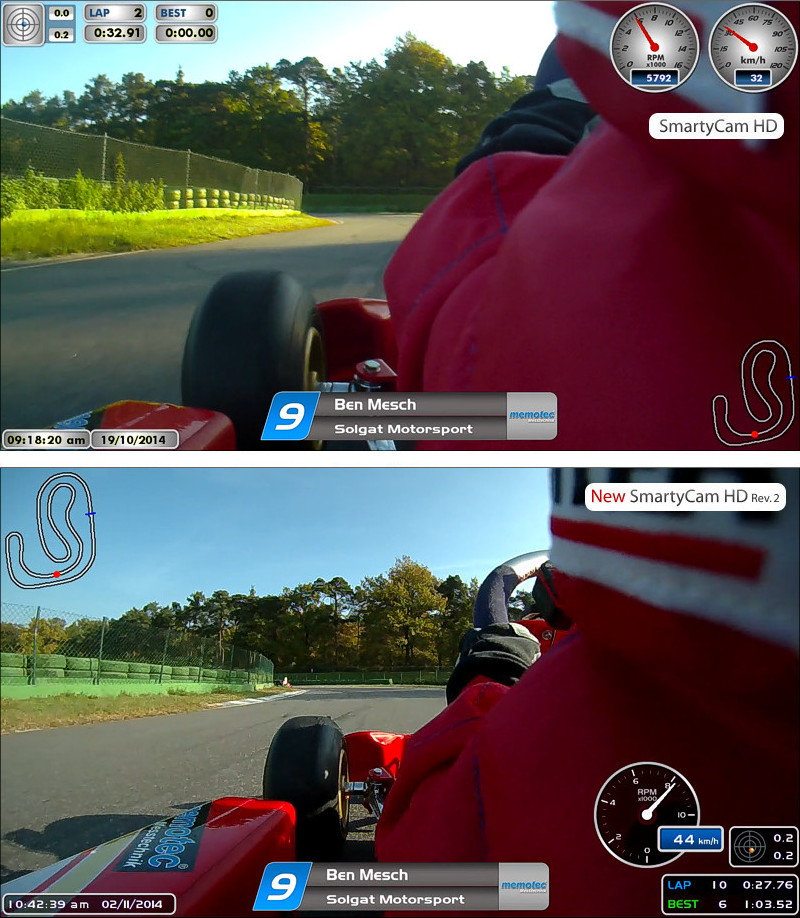 Increased battery life
When connected to an AiM logger, SmartyCam HD Rev. 2 goes on recording without any time limit. If the camera is used in stand-alone mode, the new battery - with an almost double the power of the previous model - now allows to record more than two hours of video with data overlays: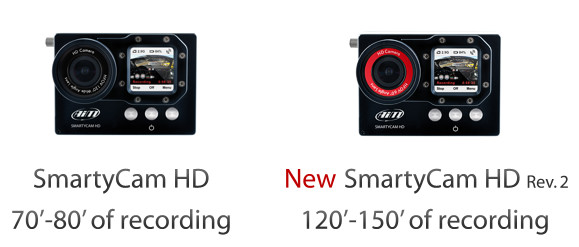 Your camera glass is broken? No worries
It is now possible to replace, where necessary, both glasses of your camera.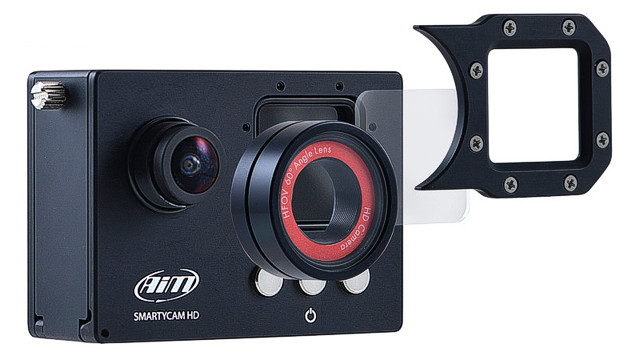 100% weather-proof lateral door
The USB port and SD card housing is 100% protected from air and weathering, thanks to the newly shaped lateral door.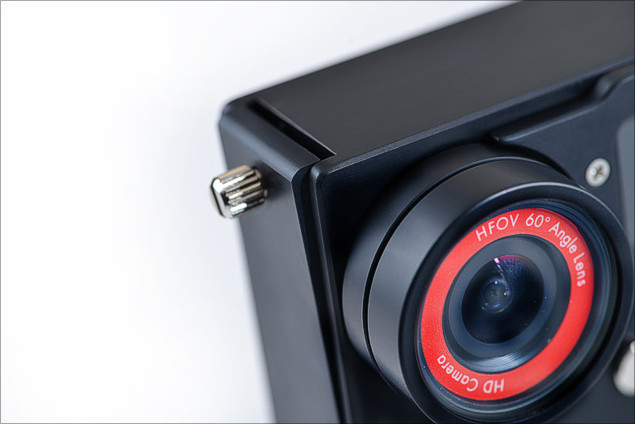 Δ